One of the great and beautiful things that comes with now earning a living wage (Hey 15$/hour, 40 hours a week, you're awesome!) is that I can now afford to go out to get a burrito for lunch without freaking out about my bank account. This is also a terrible thing. I've been a consistent lunch packer for nearly a decade, due to financial necessity (and working in a "food cart desert"* for 4 years), but I've gotten off track. REALLY off track. In November, I spent $183.75 at bars & restaurants plus up to $75 cash (I don't track my cash transactions as well), and only $135.00 at grocery stores for all of my food.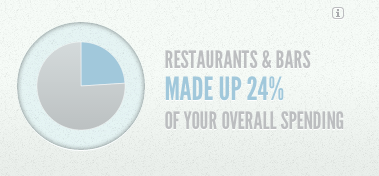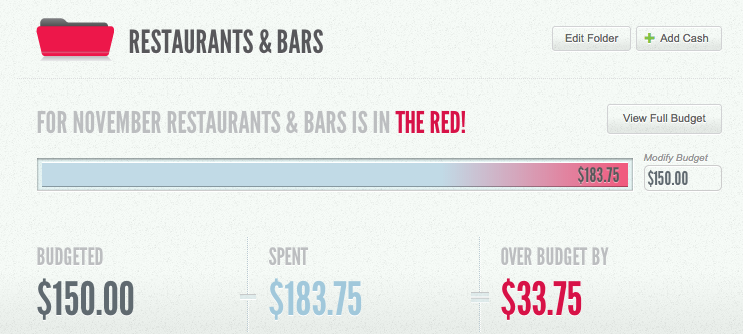 Even Foursquare is impressed with my Los Gorditos addiction: I've been there for five straight weeks, and I've checked in at 52 Restaurants and Bars** in the past 2 months. It's probably unhealthy to eat burritos for 4 meals a week. Not to mention, I've just straight up forgotten to eat lunch until 5 or 6PM quite a few days because work has been so busy. If I had lunch at the office, at least I wouldn't be accidentally skipping lunch due to inaccessibility of lunch.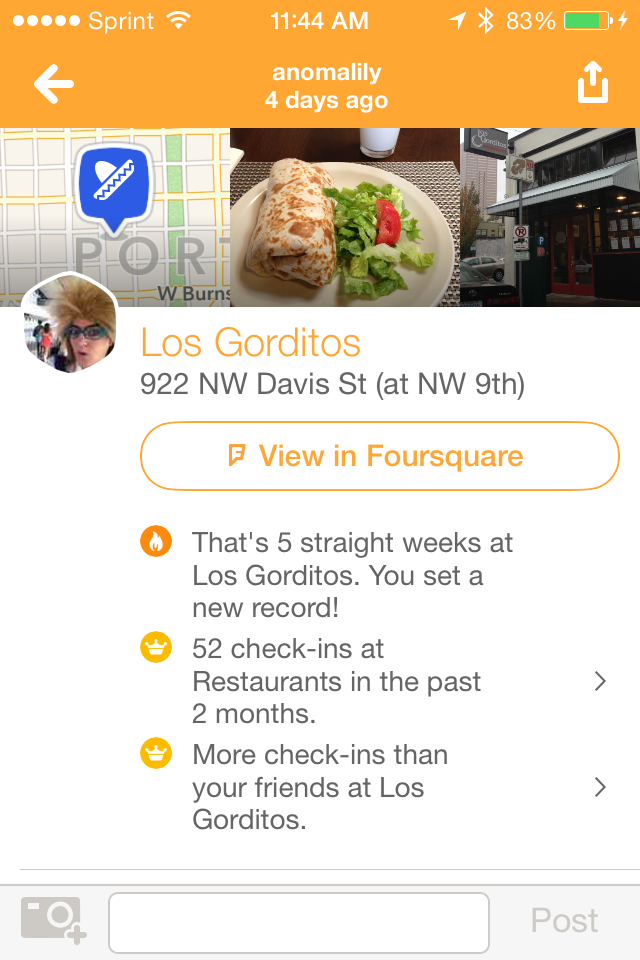 It's time to turn this around, so I'm publicly declaring that I'm packing my lunch for every single work day in December. The end of the year is my busiest time at work, and I'll likely be working all 31 of the 31 days of December.  I'll be using a pack-ahead method where I prepare a batch of lunches on Sunday night and just grab them in the morning.
If I successfully complete this, I estimate I'll save close to $120 in food costs for the month, which is most of the cost of a new backpack I've got my eye on.
Expect weekly blog posts & reports on my lunch packing progress and full costs accounting of all of lunches broken out, and you can follow it in real time on my Beeminder graph (And due to the wonderfulness of Beeminder, if I fail to pack lunch one day, I'll be charged $5, thereby doubling the cost of eating lunch. I'm pretty loathe to pay money just to spend money on lunch, so this should work. Isn't behavioral economics neat?)
This post is mostly to keep me accountable but  if you have any great easy vegan lunch recipes, send them my way, too!
*This is totally a thing in Portland.
**To be fair, that includes the coffee shop next to my work, so a lot of those check-ins are not eating food, just spending $2 on coffee, which is its own problem I'll solve another time…