Today is one of those days where entrepreneurship is so hard, I start looking at job postings. For anything. Just something with health insurance that doesn't leave me consistently stressed.
I left my job and decided to work part-time while I tried out my own business 10 months ago today. In the intervening months, I've launched a weekly podcast, created and launched a course, dressed up like Bowie often, wrote a business plan, landed a business grant, rebranded, made hundred of sales calls, give over 30 talks, was runner-up in a pitch competition, taught hundreds of folks about personal finance, and took my first and second paychecks from my business. The business is profitable.
I took out no debt, I sold no equity. But the business still isn't supporting me fully and I'm TIRED. I'm tired of juggling full-time on the business and part-time executive-level work in order to just pay my bills and save a little. I've had 4 + 5 jobs simultaneously for most of my adult life, but nothing as mentally taxing as trying to build a business – let alone my business and my day job's business. I know how lucky I am to have no dependents and a low cost of living and have had a decent paying job the past couple years that let me build up 18 months of savings to fall back on, but real talk: entrepreneurship is way harder than even the most physical blue collar and nonprofit jobs I've experienced. The usual mental stress around money is compounded by the stress of constantly creating something and making decisions.
But when you're a small business owner, you always have to be optimist. You always have to say "I am on an upward trajectory, business is great, this business will succeed even though 95% of them fail!"
And some days I really, really feel like that. The highs of business are so high, but the lows are quite low.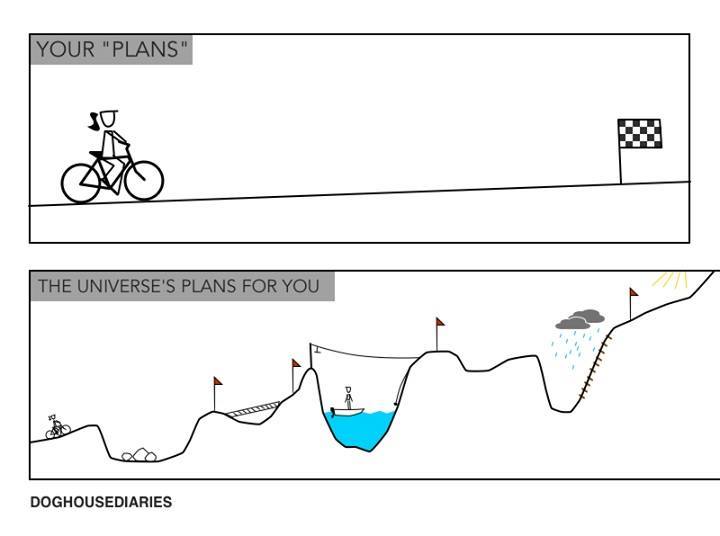 I made lifestyle changes (quit all alcohol for example) to get my expenses below $1100 per month (a quarter of that is health insurance) so that I could start the business while working part-time without eating into my savings. I went from saving 52% of my income last year on the Portland median salary to occasionally dipping into my savings on a few months. I'm trying to practice what I preach with Oh My Dollar! but I genuinely miss that regular paycheck. A lot of this was more fun when it was a side gig.
I'm finishing up the 2nd draft of the Oh My Dollar! workbook right now, ready to hand off to the fabulous illustrator. It's nearly there. But it's hard. Making things is so hard. Especially when you're trying to do it to feed yourself. It's so much harder than writing grants and making budgets and analyzing data and the sundries of my white-collar career.
I have read a lot of business books and memoirs, and I keep wondering what part of the journey I am in now. Am I about to flare out and start eating into all my savings before ending up in a ditch somewhere? Or is this the chapter where I grind a bit more and then the tide turns and I'm on a rocket ship to the top (mixed metaphors much)?
Right now, that graveyard shift at a convenience store I used to work is looking pretty attractive.