The Big Ass 13-Country Train Trip from Ireland to China: $3,308.21
In September 2017, I spent 30 days traveling by train, ferry, and bus from Dublin, Ireland to Shanghai, China. During this trip, I traveled across 13 countries. If you want to see more from the trip, including my GPS tracks, you can check it out at anomalily.world.
Because this was such a large portion of my expenses for the year 2017 (15% of my total spending), I felt it was worth a whole budget post by itself.
This wasn't a cheap trip, but I did cut expenses by travel hacking for all my airfare & accommodation. You can see the break out for that below. Alas, there is no such thing as travel hacking for visa fees. But when there is, I'm all over that!
Food – $718.98 (21%) – $23 per day

I ballparked a budget of ~$500 on food for the month, but I ended up eating out quite a bit more than I usually do when traveling since I was staying in hostels without kitchens instead of couchsurfing most of the time. Also, Moscow was a lot more expensive than I expected (not a big surprise, I guess). I'm vegan, so I went for tourist-oriented (more expensive) vegetarian dining sometimes just for the convenience of not having to navigate a "does this have dairy or eggs or meat?" conversation in a foreign language.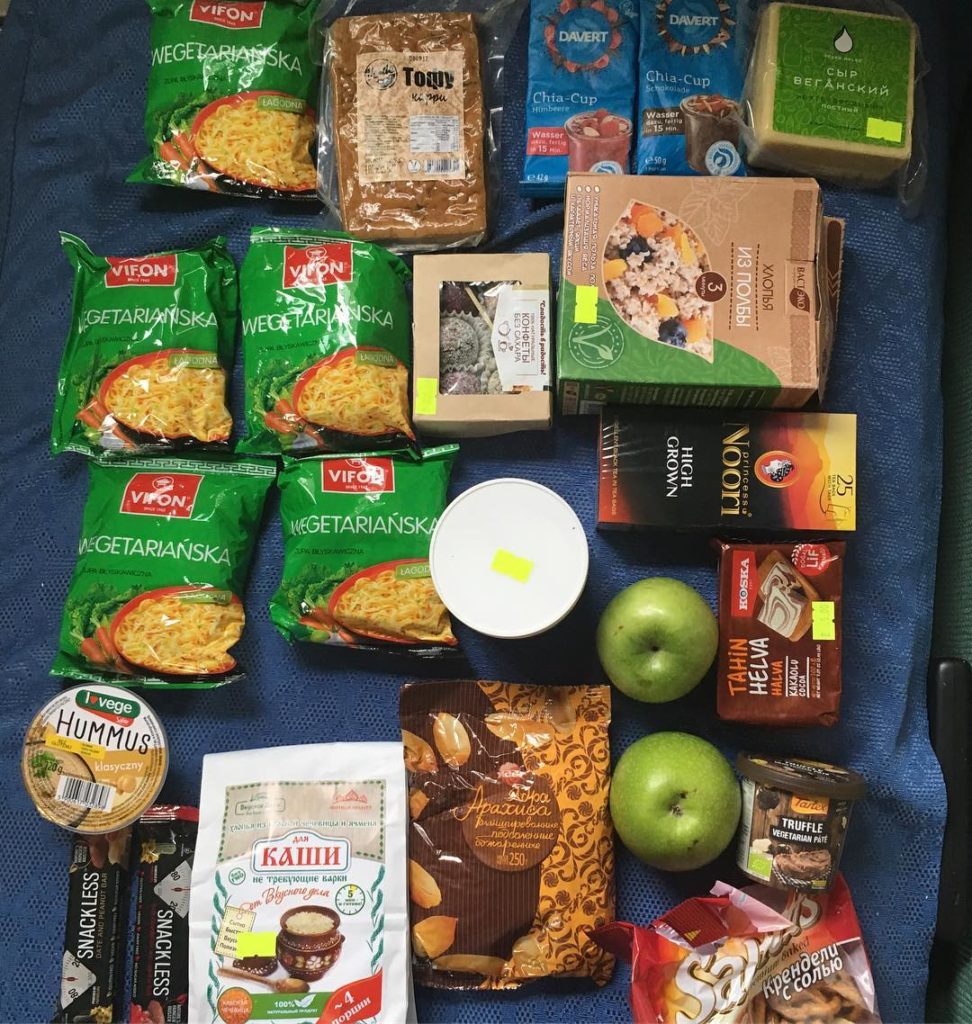 Train/Bus Tickets (41%):  $1,377.42

Transmongolian Train Kupé Sleeper 2nd Class 6 Nights (Moscow > Beijing)  – $729.34
Latvijas Eckpresis First Class Sleeper (Riga > Moscow) – $279.00

Deutsch Bahn (London > Berlin) Coach – $125.58
High Speed Train from Beijing > Shanghai 2nd Class- $96.91
Irish Ferries Sail & Rail (Dublin > Holyhead > London) Coach – $57.21
Polish Railways Berlin-Warszawa Express Coach – $40.78
Visas & Visa Fees (18%):  $594.00
Chinese Visa: $266.00 (10 years multiple entry though!)
Russian Visa: $241.00
Various Visa Photos: $45.00
Postage to Embassies: $16.20
Russian Visa Invitation: $19.98
Postcard Postage: ~$83.00 via Chinapost for 200 cards to mail all over the world

Airfare: $22.66
I travel-hacked to get these flights, so I was able to fly back from China & South Korea first-class in my own "suite" on the plane with a lay down bed and white-glove dinner (and some excellent free pajamas and toiletries I got to take home).There are some taxes and fuel surcharges you have to pay on travel-hacked flights. Luckily, the $300 per year travel reimbursement that comes with the Chase Sapphire Reserve card covered most of those. I got the equivalent of $20,000 of airfare for about $20.

I also ended volunteering to get bumped on the Delta SEA > BOS leg of the flight out and got a $600 flight voucher I used to fly myself and my SO to Toronto in October – plus Delta covered a free night at a hotel instead of a red eye!

+$300 – Chase Travel Reimbursement

Korean Air Taxes & Fees for Shanghai > Seoul > SFO first class suite: $219.55
Alaska Air SFO > PDX and PDX > SEA: $73.80
Air France Taxes & Fees for SEA > BOS > DUB: $29.31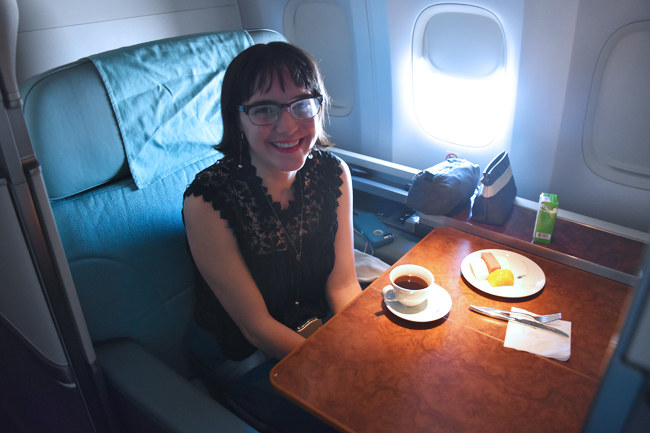 Local Transit (3%): ~$114.33 (Approximate due to exchange rates)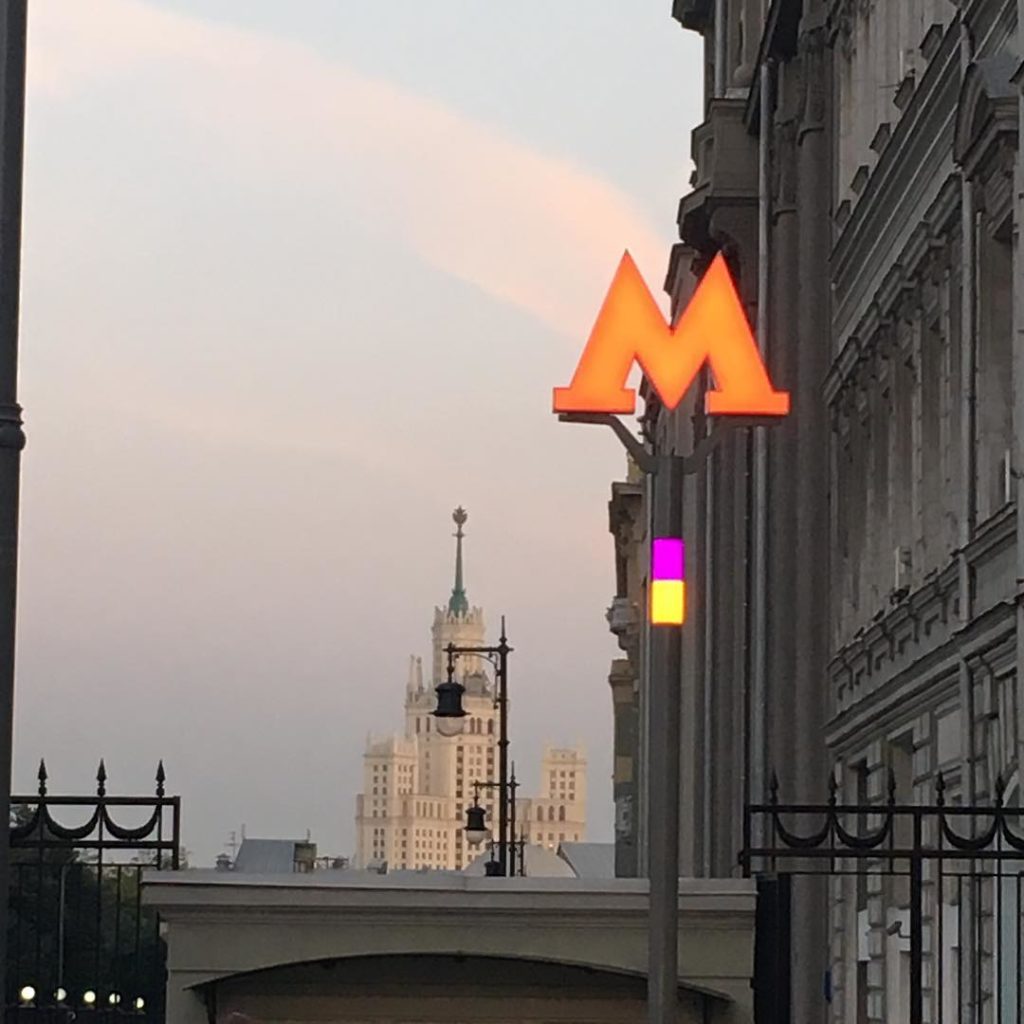 Most Beautiful Transit: Moscow
Cheapest Transit: Beijing
3 Day Pass for Dublin Luas (lightrail): $47.66
Best Signage in Stations: Beijing
London Underground 3 trips: $19.11 (holy schnickes is London expensive!)
Museums & Tourist Fees: $76.96 
Boat Tour in Moscow: $19.29 (100% worth it)
Admission to Roof of Pałac Kultury i Nauki in Warsaw – $5.60  (Beautiful)
Benghai Park Admission in Beijing – $3.07
Cat Cafe Admission in Seoul: Priceless
Great Wall of China at Badaling Admission: $6.15
Warsaw Transit Stacja Muzeum – $3.50 (Train Nerd Dream)
Hotels/Lodging: -$67.25 (Reimbursed through Chase card)
This was the first long international trip where I've stayed mostly in hostels or hotels instead of couchsurfing, mainly due to the slim pickings on couchsurfing.com these days. I surfed in Berlin (thanks Nicole!) and London (thanks Chantal!), but otherwise I tried to maximize the use of Chase Rewards for reimbursement.
While you can use Chase Ultimate Rewards to book hotel rooms directly (as I did for 3 nights total), that only really works if you want traditional hotels, which are too $$ for me in most locations.
If you're a single budget traveler, booking cheap hostels online (where you can use a card as quite often hostels only accept cash in person) and getting reimbursed via the Chase Ultimate Rewards cash out feature is a better deal, even if it is less reward "value."
Note: A total of 8 nights were on overnight trains or buses.
+$536.70 – Chase Ultimate Rewards Cash Out

Seoul Guesthouse Private –  1 Night- $27.36
The Plaza Hotel in Tallaght (Dublin) – 2 nights – $0 (Chase Rewards Direct Booking)
Beijing 161 Wangfujing Hotel – 1 night – $0 (Chase Rewards Direct Booking)
Blue Mountain Youth Hostel (Shanghai) 4 Bed – 2 nights – $27.00
Xian San Guan Yin Ka Fei (Beijing) – 1 Night – $15.95
Red Lantern Hostel (Beijing) Private – 4 Nights – $143.26
Oki Doki Hostel 6 Bed (Warsaw) – 1 Night  – $22.82
Trinity College Dublin Private – 1 Night – $59.76
Isaacs Hostel Dublin 8 Bed –  1 Night – $22.82
Hostel World Deposits – $39.01
Capsule Hotel Moscow –  3 Nights – $31.00
Miscellaneous (approximate due to exchange rates): $388.12
SIM Cards: $31.15 (best price: Russia, 10 gigs data for $8)
Coffee/Tea: $8.30 (most expensive: Beijing hipster coffee)
PJ Shorts with adorable cats on them: $20.58
Luggage Storage in Warsaw: $3.36
Water bottle when I left mine 8 days into the trip: $20.29
New iPhone cord when I lost mine 3 days into the trip: $25.00
Dry Shampoo for Train: $7.87
Knock off Anello bag: $33.06 (after serious haggling)
Bottled Water because I couldn't drink the water in any countries after Poland: ~$30
Truly Miscellaneous Spending Money, some of which came back with me: $201.81