So, 2014. You've come.
2013 was a pretty crappy year.
On paper, yes, you look pretty good: I graduated college, wrote a thesis, met a really great girl, discovered the Timbers and Thorns, got a custom bicycle, organized a 24-hour event, and hung out with some (wizard) rock stars.
But I also: spent the entire year stressed about money, found statistically insignificant results, barely bike toured, hurt someone I care about deeply, quit a job after 6 weeks in, failed to get a fellowship I was really hoping for, and spent a lot of the winter fighting depression. So you kind of sucked too.
I was not sorry when you ended, 2013.
2014, however, is not going to suck.
2014 is the year of Ridiculously Awesome, Dammit Goals.
A few months ago, I decided to stop trying to pursue well-paid full-time jobs with benefits after being burned over and over again. I did the calculations and found I was spending enough time on applications and interviews with no results that I could get a much better ROI on my other projects. Not to mention that Making Cool Stuff is better for my mental health than Applying For and Not Getting Jobs. And you know what? My best years were the years where I prioritizing making things over making money and set absolutely ridiculous goals.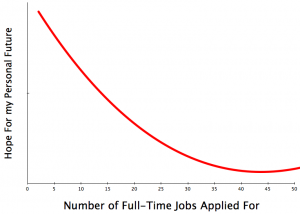 So, here goes, here are my Ridiculously Awesome, Dammit (RAD) goals:
3 week, 8-city zine/speaking tour in April (with Steph!)
Producing my long-delayed youtube series, Transportini.
Fundraising enough to hire a decently compensated replacement zine librarian at the IPRC by 2015.
Releasing the world's first-ever RPG zine library cataloguing game.
Traveling to Europe for a long bicycle & train trip (>4 weeks).
Releasing my bike fun advocacy compilation zine by March (as of yet untitled.)
Being professionally fluent in German by July 2015.
A lot of those are goals that don't really cost that much money, just effort, that I can address in a separate post. But for the travel parts of that, here's really ridiculous part:
Doing All of the Above without Going Broke or Getting Fired.
At the moment, I'm working four paying jobs and rotating series of freelance gigs. The entire budget and schedule that follows is based on the Idea That I Keep My Jobs. Which, as we've found, is never guaranteed in this day and age. Especially when you've got a bunch of gigs that keep you on as an independent contractor, because it's the new way to not give your workers the rights and protections of employees all the while shifting the tax burden onto them. </rant>
Here's the financial breakdown of my gross monthly income:
$800/month for 20 hrs/week of work at gig #1.
$600-800/month for 8-10 hrs/week of work at gig #2.
$160/month for 10-15 hr/week of work at gig #3 (yes, it is a meager stipend.)
$100/month for 1.25 hr/week of work at gig #4
__________________________________________
$1660 before taxes
Here's the financial breakdown of my net monthly income:
$687 for gig #1 (regular employee, withheld taxes)
$480-560 for gig #2 (contractor, 30% put aside for taxes by me)
$120 for gig #3 (contractor, 30% put aside for taxes by me)
$100/month for gig #4 (under the table cash job)
____________________________________
~$1467 after the tax man collects his money
Here's my monthly expenses budget, based on averages from the past 6 months:
$630 for rent/utilities/phone
$15 for health care co-pays (yay medicaid)
$50 for Roth IRA contribution (yea, I know it's not much)
$13 for local transportation (advantage of working at a bike shop, free repairs)
$75 for beers/burritos/whiskey
$188 for groceries
$60 for random others including soccer tickets & camping fees
________________________________________
$1026 expenses not including savings
So, saving $441 a month for travel + whatever I bring in from freelance gigs.
My 3-week tour in April will cost $680 in airfare and Amtrak expenses, with an additional $400 budgeted for food/incidentals.  But I will also need to pay $730 for expenses back home/contribute to my IRA while not pulling in a paycheck (I do not have paid vacation.) I expect I will not earn more than $200 on the trip from honorariums and zine sales. This will wipe out my travel savings account by the end of March. Luckily, I do expect to get back about $200 from my taxes this year due my extremely low income last year (half the year I was in school not working very much.)
So if I'm gonna travel to Berlin for this conference I want to go to in July, when airfares are at their highest, I can't expect to spend less than $1200 on round-trip airfare. My comfortable Berlin budget would be about $250 for 8 days, not paying for accommodation (lots of friends to stay with!) and subsisting off a diet of döner and beer but allowing myself to go out dancing a night or two.
Let's figure I spend $1500 on travel to Berlin for 8-10 days. If I managed to get financial assistance to travel to this conference (which they have stated will be available but nothing about eligibility yet), I might be able to knock that down to, say, $1200.
Remember, I don't have paid vacation, so at least $450 of my income will be gone from missing a week and a half of work – that's the amount I'd usually save, so we'll just count July as a lost savings month.
That means between April and July I need to save $1200. If I'm able to save $441/month in April, May, and June and not miss any days of work, I'll be set.
Then, my travel budget will be wiped out to $0 again.
So, let's talk about October.
So in October I want to leave on a 4-week trip bike touring and taking trains through Europe.
At this point, I should be able to get a free flight with my miles because it's off-season and because I've got a fair # of miles in the bank. Let's say I need $1000 in the bank to feel comfortable with this, just because going to Europe with less than that is sort of fool-hardy.
So that's $800 I could save on my normal budget in August & September. So now, what do I do? Find $200 somewhere – it's likely the extra $ I make with some extra freelancing gigs can make up the difference.
I hope.
Okay, that was exhausting.
In the end, this would all probably be a lot easier if I would just get a grown up job that pays a living wage instead of 4 jobs with no benefits and disproportionately high tax burdens. I wish those weren't apparently mythical beasts.