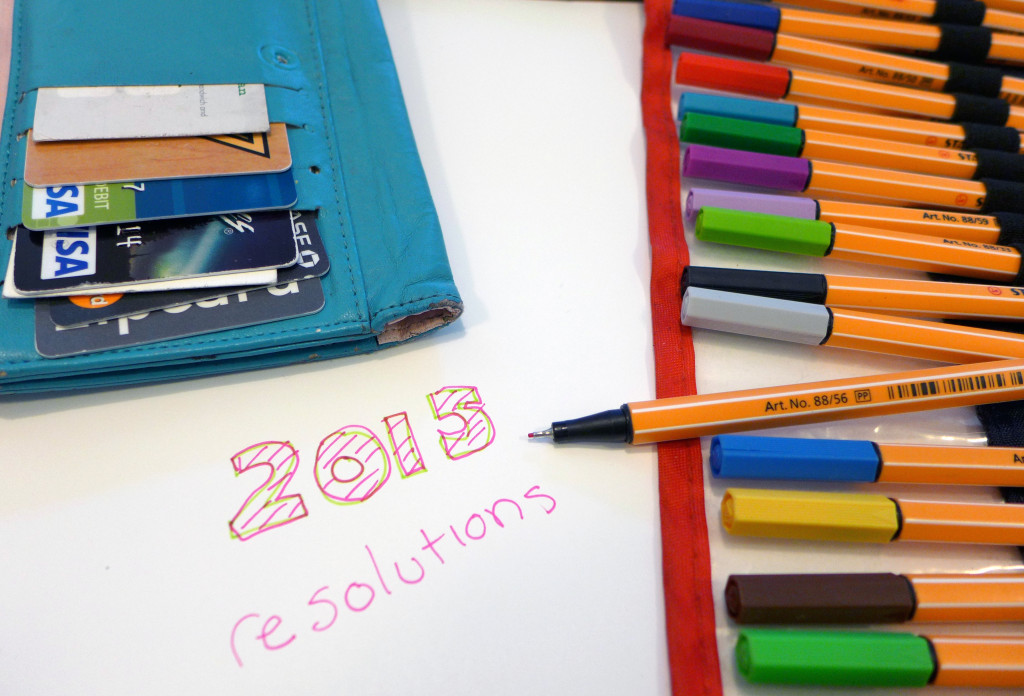 I'm going to keep this simple: here's my 2015 resolutions. Many of my goals use robots to keep track of progress – if this is true, the 

 image links to my goal's Beeminder graph.
The focuses of 2015's New Year's Resolutions are: (radical) personal finance, health, and travel.
Buy Focal: radical budget documentation  – taking a photograph of every single purchase for an entire year.

Attain a personal savings rate of at least 25%

Travel to 10 foreign countries.

Pack lunch for work an average of 3.5 days/week.

Stretch 65 minutes a week.

Publish 24 podcast episodes.

Floss daily.

Run 3 half-marathons.

Accrue enough airline miles for a ticket to Asia in 2016.

Publish birthday and annual personal report zines.

Release Raiders of the Lost Archives Version 2.0.

12 days total spent bike camping/touring.
This is the third in a series of four New Year's posts about goals. View the rest here.