September was a pretty spendy month. We had a planned week-long trip to Denmark, but due to covid, our flight changed last minute and instead we canceled the trip. So I spent the planned PTO week instead of having a staycation from my day job of working on OMD stuff and going skating every day. It was nice to get back into skating with a lot more time on the ice.
I also decided to start studying for the Series 65 securities licensing exam, which I'm hoping to take in December or January.
I also got this great suit.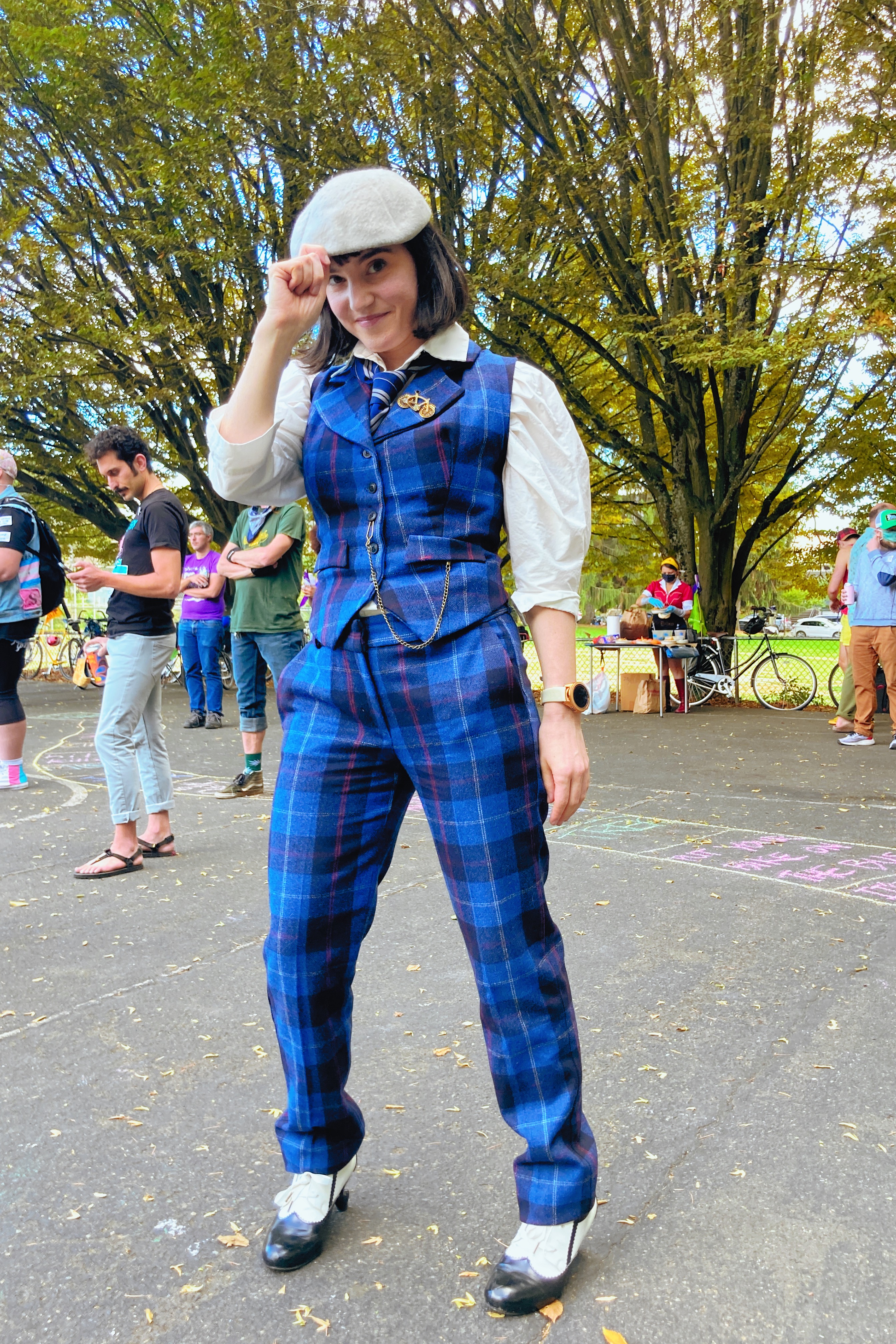 And I got a hobonichi planner, which turned out to lead to a pretty successful (for me) livestream that a bunch of planner people picked up. So now I'm low-key a planner youtuber?
Spending Report

Total Spending: $1,677.99
Household & Insurance – $695.16
Rent: $615
Water, Commons, Garbage, Sewer: $32.50
Trash: $7.50
Electricity: $38.67
Household Items (detergent, TP, toothpaste, razors, etc): $1.49
Internet at Home: $0 This is now paid for by SSO's employer due to being a remote employee, was $20 per month.
Biking/Transit – $0
Basic Food – 
$188.92
Basic Groceries: $142.91
Treats (non-essential snacks): $18.27
Coffee/Tea For Home: $27.74
Travel –
$362.32
Flight to Finland: $283.97
Hotel for Denmark (taxes/fees on points):

$78.35
Health Insurance Premium: $0! Currently getting fully paid premiums through work. However, it's a lot more complicated than free health care.
Figure Skating –  $68
Coaching: $40 One private 30 minute ice dancing lesson
Skate Sharpening: $8
Ice Time: $20 One freestyle session
Looking Good – $301.18
Haircut: $10  – tip for a bang trim!
Clothing/Costumes: $289.89 (this is a lot – one wool sweater used from poshmark, and a suit from a french-made brand)
Extra Food + Drink – $62.41
Restaurants $55 So many restaurants as we tried to go to some of the covid-patios before they closed! This included 3 orders of garlic knots from sizzle pie, one pizza from Boxcar Pizza, Ramen, and a food cart meal on the way back from german class!
Coffee Out: $7.41 Two coffees when out at the rink
Flotsam – $1.29
Savings:
$2,405.01
This is a combination of cash + retirmenet savings.
Traditional 401K: 
$1,883.00
Traditional 401K Employer Contribution: 
$134.50
OMD SEP-IRA: 
$60.00
Cash Savings: $327.51
Savings rate: 52.56% of Pre-Tax Income
2021 YTD Savings: $

23,810.63
(113% total of $21,000 goal at  75% of the way through the year)
---
I have moved these reports over to Ohmydollar.com.