June 2018 Life + Money Report
 
YTD Spending: $8,256/ $20,000 maximum goal
(41% of total at 50% through the year)
Good things that happened this month:
Biketown (Portland's bike share) expanded to my neighborhood and put a station right next to my apartment. This allowed me to try out biking to work and running home, which was cool!
I went to many cool events: Freshbook's #imakealiving event, Indie Web Summit, and was a guest on Who's the Ross?, a late-night talk show at Dante's.
There was a flash sale on flights to Japan ($650 Round Trip from Portland) and after my last planned trip to Japan being cancelled due to the 2011 Tsumani (I was on my way to the airport when the earthquake hit), I decided it was time to return given the low flight cost, and bought a ticket for March 2019, with the plan to do some bike touring during Cherry Blossoms season. I did this by pulling some money out of my cash buffer since it was an unplanned trip I haven't budgeted for yet, but was able to "repair the damage" to my savings within 2 weeks.
I did a massive closet reorganization, sold a fair amount of clothing and bought a dresser with drawers that actually open. More details on a future episode of the podcast.
Started doing yoga again for the first time since November, and while it didn't magically solve all my concentration and anxiety issues as I'd optimistically hoped, I have been enjoying getting back into a stretching routine. Will keep doing, still trying to find a studio that fits my schedule and preferences.
The rest of the books arrived on the boat from China!
I got these ridiculous boots for "professional reasons" (my 10-year-old 8″ bowie boots have fallen apart and I need boots for my speaking costumes).

Things I want more of in coming months:
1. Focusing On + Building My Business
I have been taking too many freelance and volunteer gigs to the detriment of my own business. I only worked 15 hours/week on the business (out of an average of 56/hrs a week of on-task work) in June due to volunteering, contracting, and conferences. I'm now going into the last 6 months of 2018 with robust business goals, with a final goal of getting to $10,000 in savings (˜$35,000 in gross income) by the end of the year. If haven't achieved that (and/or I'm not having fun anymore) then I will be looking for a full-time job and moving my business to a side gig.
2. Adventurous Dinners  
With our farm share in full swing, each Wednesday we're presented with a new and varied collection of vegetables. It's way more fun when we try out new recipes to use them up – like the zucchini waffles with lemony pea spread we had for dinner last night.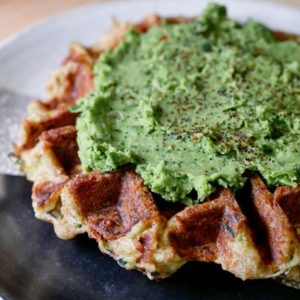 3. Making Videos
I'm launching a youtube project on July 7th (my birthday.) This is scary for me because I spend a lot of time convincing myself that I am not good enough at makeup, or editing, or I don't have anything interesting to say, etc. But it keeps tickling my fancy, and that's a good reason to try.
4. Routine
Working on building a new routine for both the business and my own health now that I'm not commuting to on-site contracting 5 days/week. This means routinizing social media posts, writing, sales, email, and fitness.
5. Adventures with Friends!
I thought I would do more adventuring during pedalpalooza, but other than a weekly breakfast on the bridges, and karaoke at conferences, I was pretty exhausted and booked up all month and didn't log very much social time outside of work engagements.
6. Running outside 
Kicked off my 12 week training program with Aaptiv last week to train for the Half Boring Half Marathon in September, and cancelled my 24 hour fitness membership.
Things I want less of in coming months: 
Crushing existential self-doubt Nuff said?
Fatigue Same.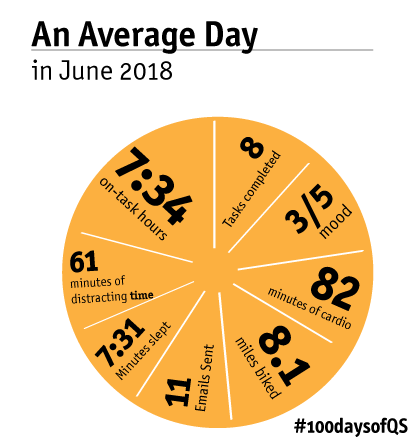 ---
Full expenses report – IMPROMPTU INTERNATIONAL PLANE TICKET PURCHASE EDITION!

Essential Expenses (in descending order): $824.27
Rent: $615.00
Groceries: $138.15
(Groceries – $105.08, "Treats" – $23.58, Coffee/Tea for Home – $9.49)
Electricity: $31.12
Water/Garbage: $27.50
Internet: $0 – our internet is paid for by my SSO's employer due to being a remote employee!
Transport/Bike: $11 (Bike Share + TriMet Ticket)
Household Goods: $1.50
Health Related Essentials (in descending order): $161.96
Dental Cleaning + Xrays: $99.00
Health Insurance (after subsidy)*: $37.00
Skin Care: $25.99
Discretionary Food & Drink (in descending order): $31.24
Restaurants: $22.50 (4 meals – 1 bowl at work cafeteria, 1 smoothie at work, 1 chinese takeout – yielded 4 meals worth of food, 1 bowl of tater tots)
Coffee/Tea Out: $3.25
Fancy Tea: $2.49
Bars: $3.00 (kombucha)
Discretionary (in descending order): $216.99
"New" 1960's Dresser:  $120 (including delivery) – SO HAPPY WITH THIS. MY OLD DRESSER SUCKED.
Yoga Studio 30-Day Trial: $38.00
Charitable Giving:  $52.66
Clothing: $39.99 (2 things used)
Cat Stuff:  $17.00 ("new" used fancy cat bed for the princess)
Fun Money:  $2 (candy)
---
Extremely Discretionary Spending (TRAVEL!): $702.90
Flight to Japan (for March 2019 trip) $702.90
I took some money out of my cash savings buffer (not my emergency fund – obviously this was not an emergency!) to buy these tickets, and was able to replace the money within 14 days thanks to freelance gigs. I wouldn't have bought the tickets if I didn't have that extra cash in savings, but I'm happy I had the flexibility to do it when a very good fare came up.
Based on some rough back-of-the-envelope math and some googling, I will need to save an average of $222 per month for the next 9 months in order to have enough to fund a budget trip to Japan with some padding (Japan is expensive!) Starting in July you will see a category to start saving for this trip, but this will not count towards my goal of saving $10,000 this year.
---
Money Set Aside in Sinking Funds (Not Yet Spent): $47.50
CSA Farm Share $21.00 ($250 per year)
Renter's Insurance $11.50 ($140 per year)
Haircut: $15
---
Savings: $992.85 (38%)
Traditional IRA contribution: $200
Cash Savings: $792.85
($3,938 YTD or 39% towards my goal of saving $10,000 this year)
June Total After-Tax Income:  $2,585
Oh My Dollar!: $500
Clothing/Furniture Sales (In-Person): $139
Clothing Sales (Poshmark): $22
Data Freelance Data Contracting: $1,547
Part-time Fitness Studio Job: $334.09
I could get used to making $2,585 after taxes every month! This would be the equivalent of a ˜$36,000 salary at a W-2 job, and boy does it make reaching my financial goals easy! I forgot how easy saving 40-60% of my income was when I was making this kind of money.
My expenses are budgeted through July, meaning I have $1,443 in  allocated towards July's expenses but not reflected in my "savings total".
The savings total reflected is only money set aside specifically as long-term savings/retirement investing, not for future expenses.
---
*Health Care Subsidy Note
My high-deductible health insurance is super-cheap at $37 a month, thanks to taking the low-income ACA health care subsidy (down from a "sticker price" of $284 per month). This subsidy is based on an adjusted gross income (AGI) of $22,000 – which I hope to exceed, if my business goes well. If I do exceed that, I will have to repay a portion of my health care subsidy, up to $2,964.
Because of receiving the health care subsidy, I've switched from putting my retirement savings in my Roth IRA to a Traditional IRA, since Traditional IRA contributions are deducted from your AGI.
This means that if my income goes up by $5,500 and I manage to put that all in my Traditional IRA, I will owe nothing back for my health care subsidy because my AGI will not change (Roth contributions are not deducted from AGI because they are post-tax).