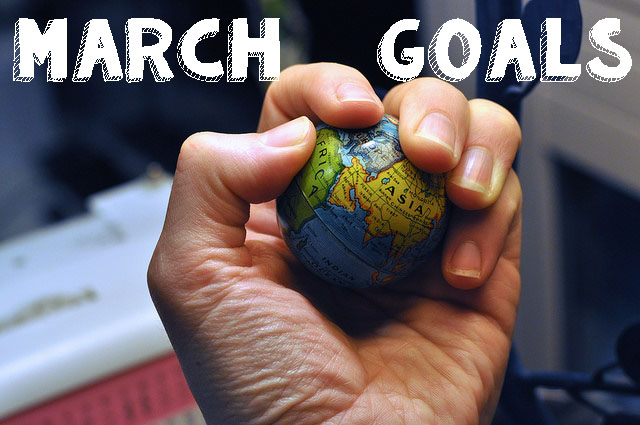 I had a bigger, more philosophical blog post planned for today, but I got some pretty big not-good news, so I'm "phoning it in" so to speak on my weekly blog post.
It's March 1st, and we're officially 1/6th done with 2017. Which is terrifying, given all the things on my plate for this year. This month is a packed month.
Adulting

Go to all these important doctor appointments (dentist, Rheumatologist, primary care) and get all the meds
Spend less (personally) than I earn from W2 job
Do taxes
Pay myself something from the business, even token ($100?)
Get bangs cut
Projects
Finish confirming board appointments & create on-boarding for new board members
Create website for & send out invitations for birthday party
Send out two newsletters for podcast studio
Donor Stewardship for Podcast Studio (handwritten notes?)
Fitness
Weight lifting 3x week
Stretching 25 minutes daily
10 hours of yoga
Weeks 3-7 of half-marathon training
Oh My Dollar!
Take video editing class at Open Signal
Finish workbook zine
Teach successful 4-week class series at Broadspace
Confirm all of midwestern tour dates and send out media kit/promo
Get a new camera with business $$
Confirm workbook illustrator
Finish brand refresh for business
Teach two successful mini-workshops (coworking space, comic book shop)
Teach Harry Potter class
Grow list to 125 subscribers
Create opt-in goodie
Weekly blog posts
Weekly podcast
Beeminder
File taxes
Create 2017 cash flow plan
Start documentation project
Start booking video campaign & writing
Master FB retargeting