I've been suffering creative burnout and need a boost to finish side projects. This post serves to shame me on catching up on things I am woefully behind on that I must finish this weekend:
–
Publishing the BikePortland.org podcast 
Completed 9:37AM Sunday
–Posting the Raiders of the Lost Archives signup Completed 10:44AM Sunday
–Editing the raiders trailer Completed 12:53PM Sunday

–Ordering supplies & requesting in-kind supplies for Raiders Completed all email (non phone or in-person asks) on Sunday 9:00PM


–Publishing my 2014 statistics online Completed 8:01AM Monday 
Updated graphs with all 2014 data are here: Metrics
–Updating the Buyfocal web stack – Completed 5:01 PM Sunday
Done! You can see it at Buyfocal.AnomaLily.net
–Solving php issues with Transportini website Completed Sunday 12:45PM
You can see the new website at transportini.com
–Buying train tickets for southern Europe Completed Monday 7:53AM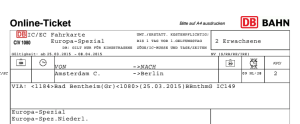 If I don't complete these tasks (with documentation) by Monday 12PM, I will pay $100 to the first person to comment on this post at that time.