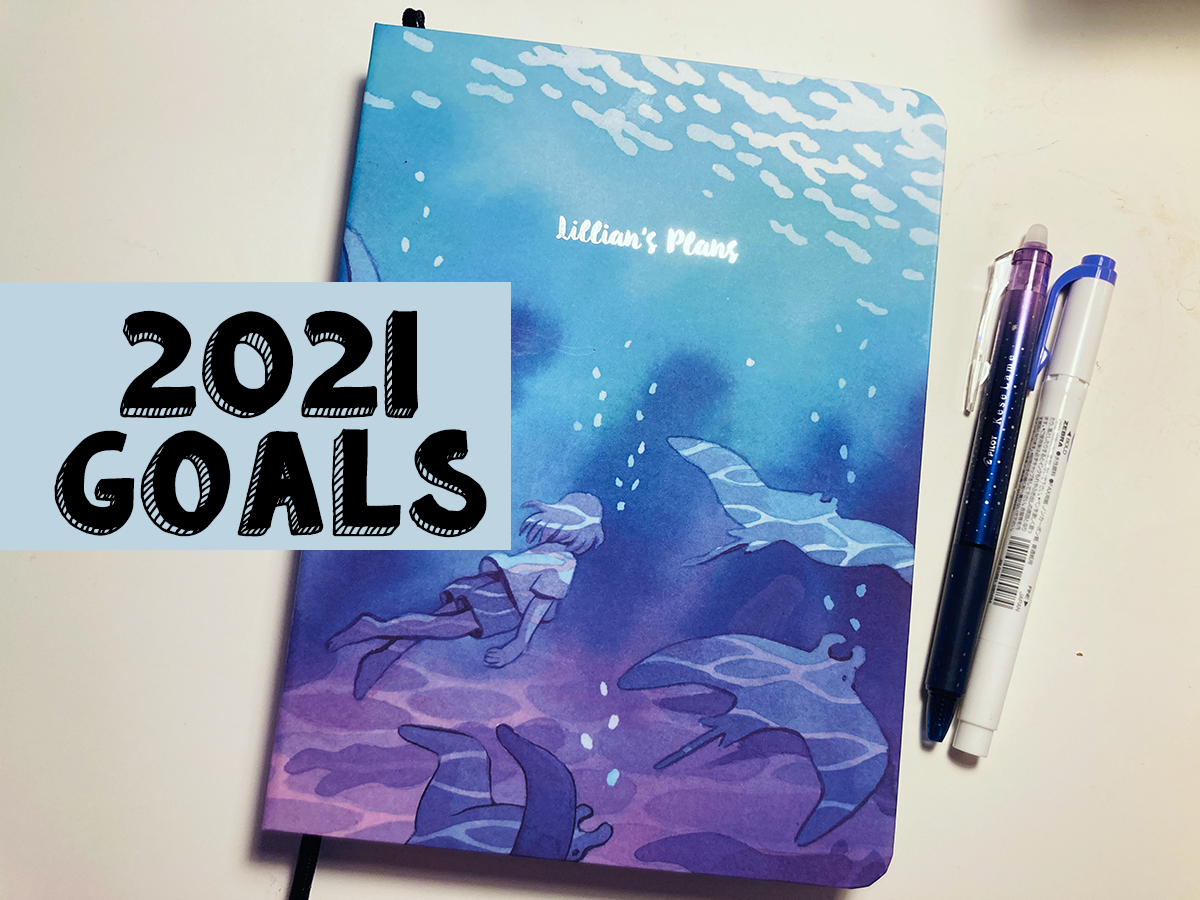 Each year I create a list of goals and resolutions, and I publish them here to keep me accountable. I've learned it doesn't actually matter if other people read the posts, just me knowing that I've publicly stated my goals and will review them at the end of the year helps keep me accountable. You can read last year's goals here and find out how I did here.
In 2020, I pursued a 12 goals – and overall, I did okay given 2020 was a massive dumpster fire for the entire world. There were things on my list that just weren't possible – skating, travel, seeing other humans, etc. But, considering the circumstances of a global pandemic and recession – I had luck and privilege and was able to stay consistent on many of the goals I set out. Like many others, I dealt with health care costs, financial uncertainty, death in my family and friend groups, and general creative burnout.
In December of 2019 when I set my goals for the year, I said "Obviously, working 3 jobs isn't sustainable forever- I know that."
Well, it turned out to hit my burnout point about 6 months in – I don't know if that would've been better or worse without the ~~global pandemic~~. In some ways it was easier – my commute for all three of my jobs shortened from 5 miles to 15 feet. But that bike commute – nearly an hour a day of physical activity – turned out to be important for my mental health.
My work also got more challenging at all three of the jobs, especially my (cushy desk) day job working in essential services support (transit) and creating OMD content during the worst economic crisis we've seen since the Great Depression. It was challenging for me to assist with mutual aid and protests beyond financial support due to being immunosuppressed, and having three jobs to juggle.
2020 clarified things for a number of people. For me, it clarified that I want the legacy of my thirties to be creating media. I am happiest and feel I am at my highest use when I am making personal finance and economics accessible and fun. Even with the existential drain that was 2020, I felt energized by doing the research and work on creating OMD content – even while covering the terrible stuff, I felt I was doing what I was meant to do.
I really enjoyed getting better at live-streaming, and my biggest frustration with my work life this year was trying to balance making good content while working a full-time job doing transit data –  and, for half the year, also working 15 hours a week doing accounting + financial management for a radio station. It was a LOT. I certainly held back on several projects I wanted to do because of lack of time.
I'm proud that I had built up enough systems over the past 3 years of the business that I was able to keep it running on top of my work schedule. I was also very grateful to have work while so many of my friends were laid off or furloughed or contemplating quitting their in-person jobs due to safety concerns or worrying their businesses would have to close.
In 2021, I have some possible big life changes afoot (maybe moving to London for a year for grad school, maybe getting an EU passport, moving out of a place I've lived for 4.5 years), but my biggest focus is to sustainably work on creating new things of value.
I am very grateful to have a steady, well-paying job that does not put me at risk right now. While it's not working in a media organization, it is doing work that serves the world.  We'll see what 2021 holds.
Big Goals 
Apply for Croatian citizenship
Apply to graduate school
Move! (Lease is up in July 2021)
Community
Run + support challenges on OMD forums
Teach 6 workshops with low-income young adults through Pay It Furward
Breakfast on the Bridges volunteering when safe again
Content
26 OMD Episodes
Twice a month newsletters to my email list
Publish a 2020 Annual Report by January 31st
Increase exclusive perks for the Purrsonal Finance Society
Publish 12 youtube videos (subscribe here! It really helps!) Frankly, this is ambitious given my history with youtube-consistency but I am really going to try.
Financial 
Save 50% of my take-home income as long as I am working full-time
Net Zero Clothing Spending (I.e. What I make from selling clothing is the budget for what I can spend on clothing)
Hire an editor!
Get Patreon to $1000/month by August 2021
Start generating ad revenue from OMD forums in a way that is consistent with the values of the community
Health (Mental + Physical)
1 page of journaling per day in my Mark's Edit Daily Journal
Don't get COVID
Keep health insurance all year
Continue > 180 minutes of moderate to hard cardio each week
Keep meal prepping
Keep sleeping an average of 7-8 hrs a night