I've been putting off posting this monthly reports because I haven't done my 2022 wrap up post yet, but oh well, here it is. January was…January in Portland. Grey, mildly depressing, etc.
But a few highlights: the launch of The House Files Podcast on youtube, our documentation of the triplex we are building.
I also took a quick trip to San Jose to see friends, go to US Skating Nationals, and shop for custom ice skates to replace my 20 year old Klingbiels (a thing I've been needing to do for ages.)
I got to visit the Avanta Boot Labs factory and meet Will, who made my boots 20 years ago! I got a cast made for new boots (that's Will in the picture below).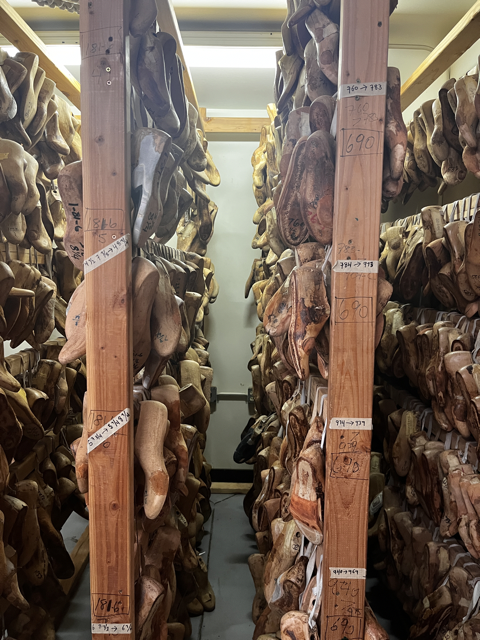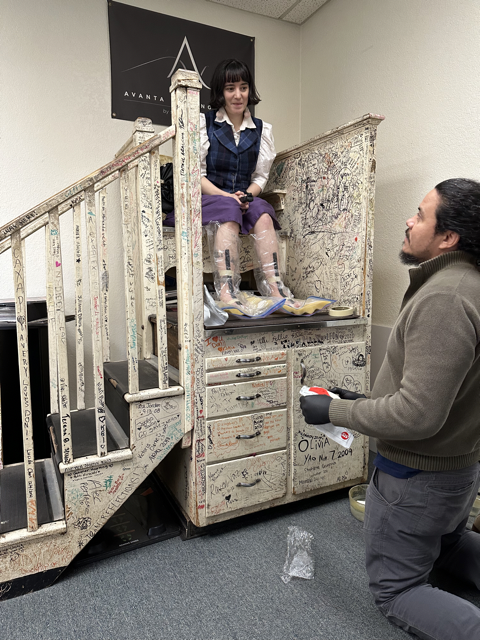 I want a fun color too! Look at these amazing "funkalicious" boots!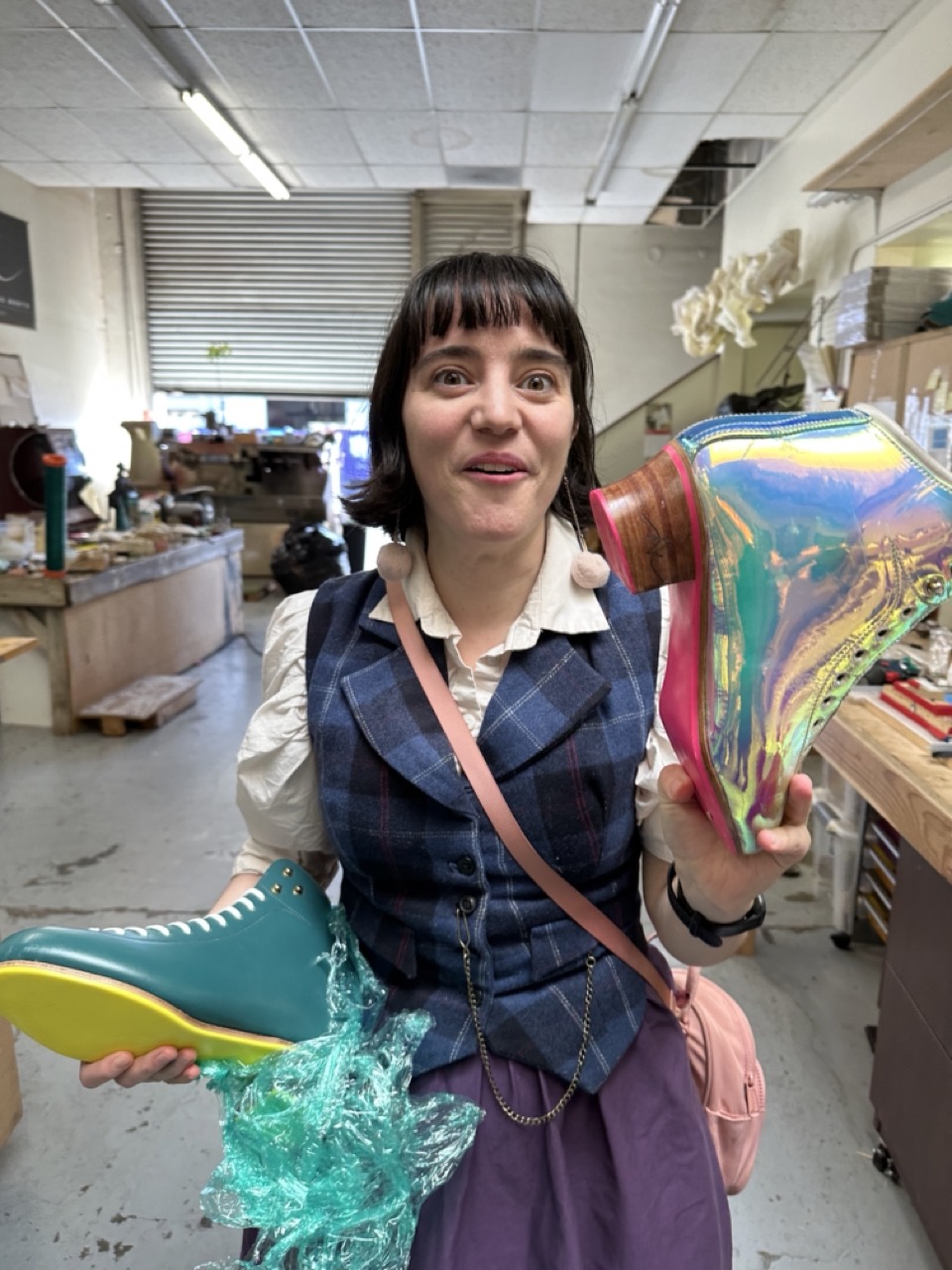 Though I love this dusty rose suede leather.
I talked with seven skate makers at nationals, and ended up picking out which vendor I'm going with, but I'll save that for a separate post and video!
I also spent $87 for the use of a "treatment room" just to see my doctor, a thing I am still bitter about. Other than that, a big splurge was getting two dresses I'd been eyeing for two years at this point, and replacing some skating clothes.
Also I seemingly decided I don't want coffee anymore and have been drinking tea again? We'll see. A very expensive month, but I have a feeling it's going to be typical for awhile.
Full January 2023 Spending Report
Total Spent: $2,204.45
Household & Insurance – $753.87
Rent: $655
Water, Commons, Garbage, Sewer: $32.50
Trash: $7.50
Electricity: $35.92
Household Items (detergent, TP, toothpaste, razors, etc): $17.95 
Transit/Bike: $5.00
Internet at Home: $0 This is now paid for by SSO's employer due to being remote employee, was $20 per month.
Basic Food – $241.79
Despite doing Snackuary and meal planning, grocery inflation won't stop.
Basic Groceries: $212.18
Treats (non-essential snacks): $19.62
Coffee/Tea For Home: $9.99
Extra Food & Drink – $25.60
Restaurants: $25.60 Chinese food and a burrito
Health – $507.68
Co-pays $10.00 – medication co-pays
Provider costs for two doctors appointments, including $87 to USE THE ROOM: $497.68
Figure Skating $100.71
Some of this was for watching skating
Training Clothing: $62.00
Ticket to Free Dance Nationals: $62.94
 Peacock Streaming: $4.99
Indulgences – $475.08
Clothing: $471.99 Got two dresses and a vest from Emmy Design Sweden and a used set of pants
Spending Money: $3.09
Looking Good – $10
Haircut: $10.00 At the hair school
Travel: $65.49
Covid-Related $23.74
Local Transport: $18.99
Food: $11.56
Flights: $11.20 (taxes for award ticket)