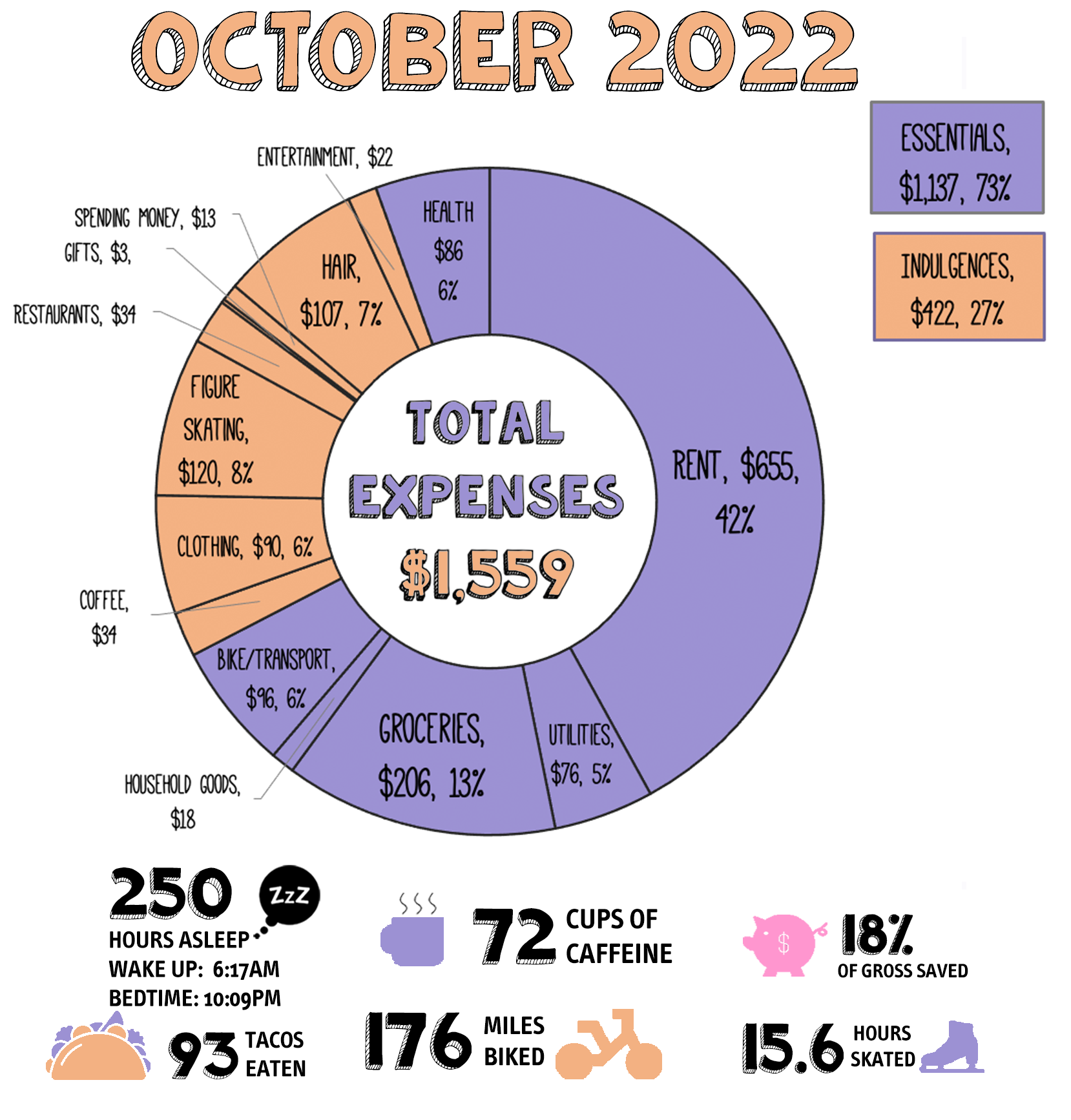 This was my second month writing Slate's Pay Dirt financial Advice column. My columns come out on Mondays.  I have been enjoying the gig so very much, especially having an editor and weekly deadlines. I'd like to replicate those elements in more of the financial content I create, rather than having to be self-managed all the time.
I'm not working as much this month as I was in September. It was a slow month for some of the contracting I was doing for my old transit tech job. However, things are finally starting to ramp up at the financial advisory firm I work at, now that accountants are in end-of-year prep season.
The REALLY exciting thing that happened this month is that framing finally started on the triplex. I've been mired in flooring, counter, and plumbing fixture decisions. It's both fun and absolutely overwhelming. We also filmed content for the house files channel though we're waiting to release it until a bit later.
I've got a couple longer-term projects that are finally making progress in the background, including the return of the podcast feed of Oh My Dollar! radio show and a second book I'm proposing with a co-author.
I also made the decision to return to volunteering in tax preparation this upcoming season, which I am stoked about. I really enjoy tax volunteering, but the timing has not worked out for me for several previous years. So the next few months will be refreshing my knowledge in order to pass the IRS certification exam again.
I'm trying not to be frustrated with how low my overall earning has been this year. I'm grateful for my hefty financial reserves, and that I've still been able to save despite earning less than $20,000 for the year, and for having a spouse with semi-decent health insurance through work. I am so grateful to my Patrons to covering the OMD operating expenses and to the 6 years of work I've put into Oh My Dollar! as a business that it is able to support my basic living expenses. This is simply the building stage of my career change, which takes awhile to ramp up in the financial services field. It is scary given the recession we're entering and the state of inflation right now.
One last silly thing: every year, I swear I am going to be the kind of person who goes to the u-pink pumpkin farm and the corn maze. This year, I finally managed to do it by leading a ride there, which 12 people joined for. It was fun, even if it was unseasonably 83F and sunny in the middle of October. Here are a few pictures from it!
I also did a silly little ice skating show in my local mall rink to Thriller. My skating friend Julie dressed as Queen Elizabeth, and I was just vague punk rock zombie.
And dressed up as a Pumpkin Spice Latte for Breakfast on the Bridges Halloween!

Full October 2022 Spending Report
Total Spent: $1,559.49
On track! 72.3% of my total annual budget at 83.33% of the way through the year.
Household & Insurance – $844.53
Rent: $655
Water, Commons, Garbage, Sewer: $32.50
Trash: $7.50
Electricity: $35.52
Household Items (detergent, TP, toothpaste, razors, etc): $18.04
Transit/Bike: $95.97
Internet at Home: $0 This is now paid for by SSO's employer due to being remote employee, was $20 per month.
Basic Food – $204.02
Here's the breakdown of my grocery spending for the month by category (from Budgetober). Inflation sucks, the end.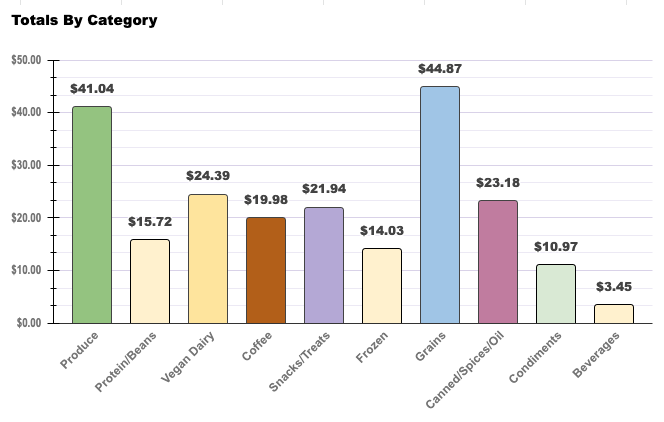 Basic Groceries: $176.57
Treats (non-essential snacks): $27.27
Coffee/Tea For Home: $19.97
Extra Food & Drink – $48.50
Restaurants: $34.14 Ramen and lunch!
Coffee Out $13.78 – Coffee out for some meetings and hot apple cider at the corn maze!
Workout food: $2.50
Health/Fitness – $83.43
Skin Care: $72.85 – Curology
Medical Supplies $13.49 – Bandaids
Figure Skating $120.00
Indulgences – $124.35
Clothes: $89.62  Two used pieces of spooky wear
Entertainment $22 Corn Maze entrance and pumpkins!
Spending Money: $12.73 including pumpkin carving supplies
Looking Good – $107.25
Haircut + Tip $86.25 New person, but I do like her
Shampoo: $21 finally got some new shampoo as I was digging the bottom of the jar there
Giving: $55.90
Savings: $
1,166.95
Retirement savings:
$1,166.95
Cash savings: $0
YTD Total Savings: $

4,768.20

/$10,000
(47% Total of goal at 83% of the way through the year)